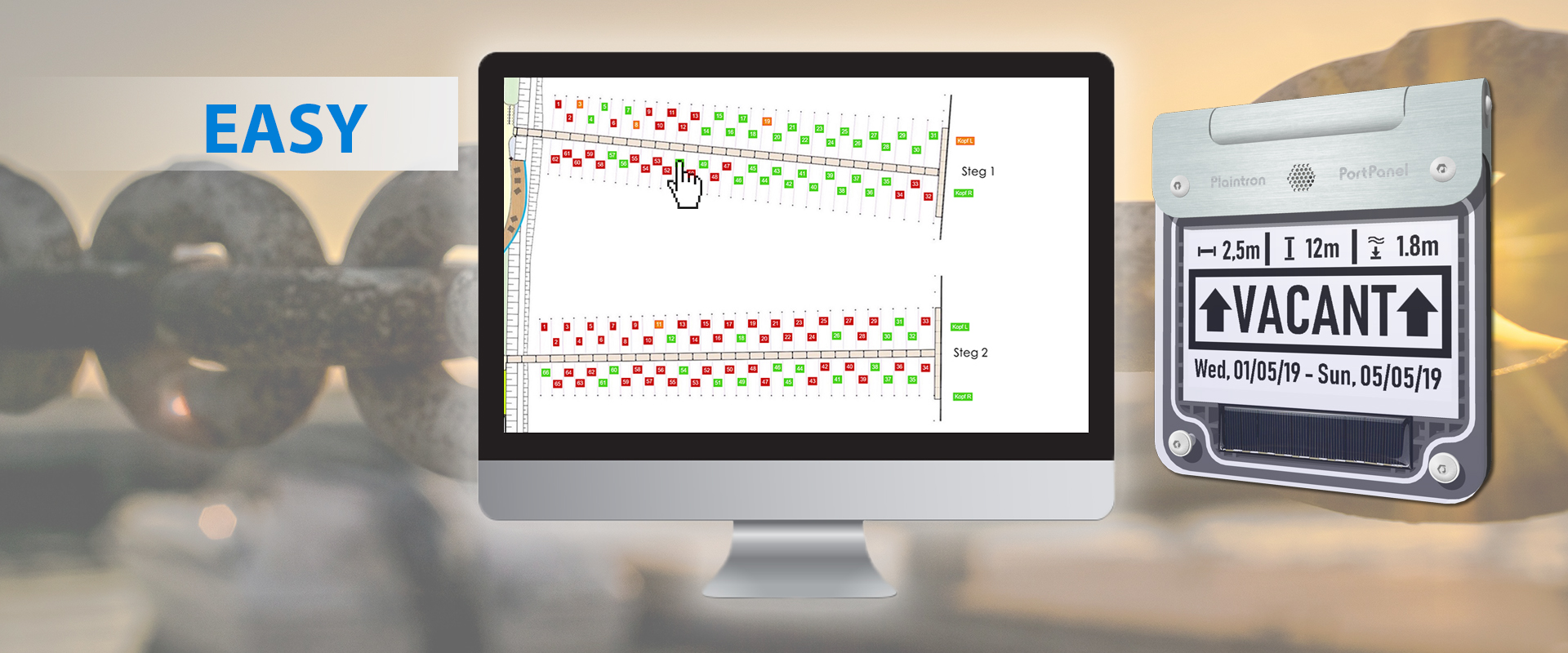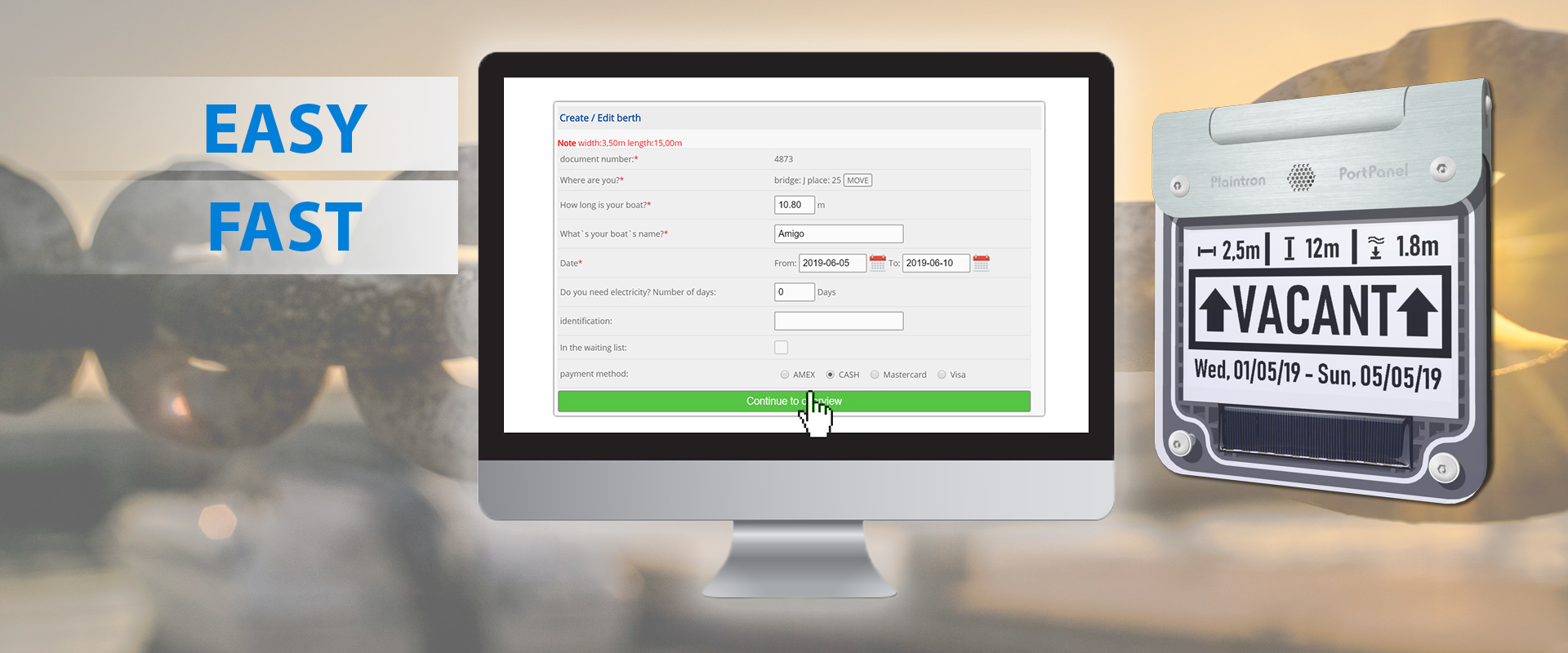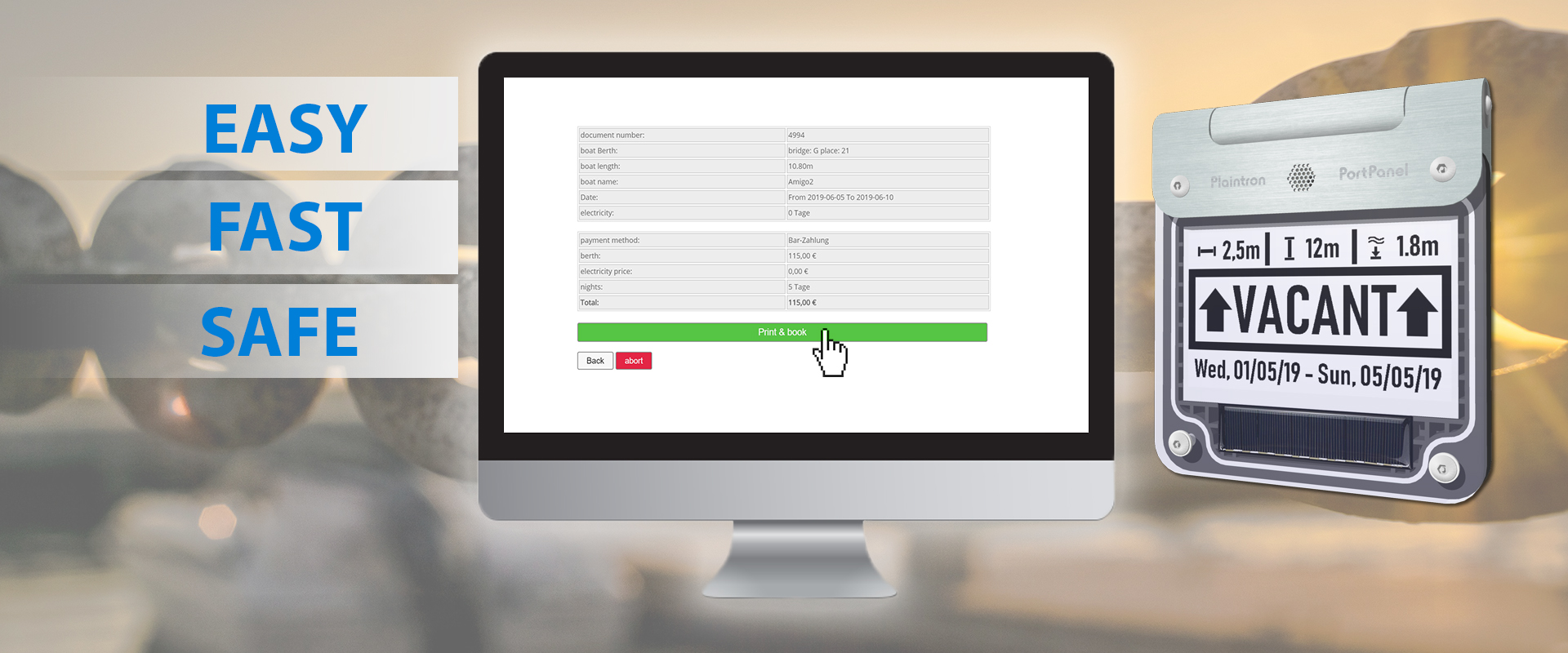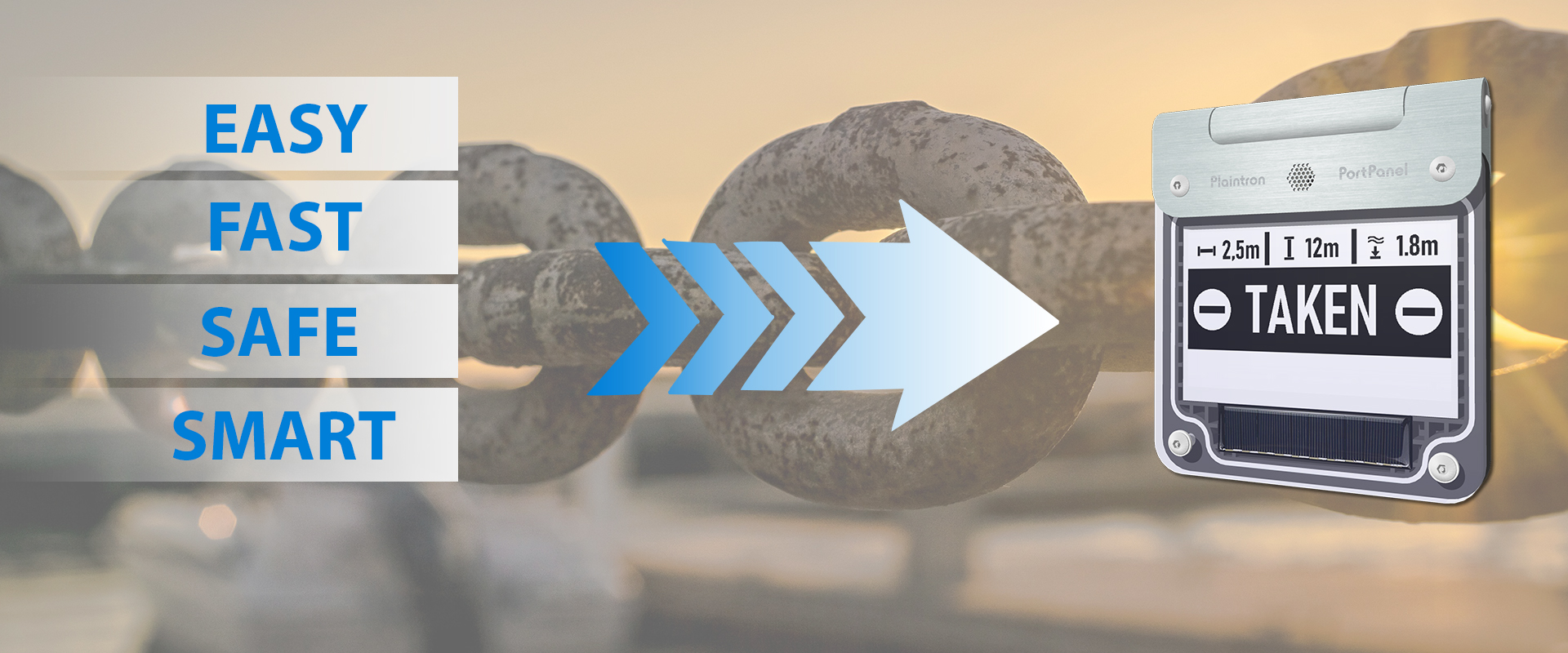 PortPanel is a compact and robust sensor and display system for modern marina management. On the integrated display, you can choose to display any desired information directly at the berth. With the help of a sensor, the current occupancy status of the berth is directly transmitted to YABOOK.
The PortPanel replaces the manual and static occupancy status (red=occupied / green=available) at the berth by using a dynamic communication system enabling a targeted and extensive information transmission to visitors and permanent berth holders.
As soon as the PortPanel sensor registers an incoming boat, a message is transmitted to YABOOK so a greeting message as well as other useful information can be transmitted to the visitor. If a berth becomes available, this is shown immediately in the marina management and the berth can be re-assigned. This helps to avoid unnecessary vacancy slots and increases the capacity utilization of your marina.